PRINCIPAL COMPONENT ANALYSIS BIPLOT GLOBAL COMPETITIVENESS INDEX ASEAN COUNTRIES
Keywords:
ASEAN, Biplot, Economic, GCI, PCA
Abstract
ASEAN's global competitiveness requires institutional and ASEAN countries appear to be a formidable economic actors in protecting the economic interests and at the same time having an open economic system that indicates the readiness of ASEAN to compete with the economic strength of the entire region in the world. In this case the measurement of global competitiveness factors become important aspects of state enterprises in the face of global competition. This study was conducted to determine how competitive the ASEAN countries with Biplot method of Principal Component Analysis. Results obtained from this study is the ASEAN countries have different advantages in each of the variables related to the global competitiveness index. In addition, the diversity of which can be explained more than 70% which is 90.69% which means that Principal Component Analysis Biplot describes well the overall total.
References
Anuraga, G. (2015). Analisis Biplot Untuk Pemetaan Karakteristik Kemiskinan Pada Kabupaten/Kota di Jawa Timur. Jurnal Statistika, 7, 25-34.
Fitria, E., Diyah, H., & Yasin, A. (2013). Analisis Principal Component Biplot pada Bank Umum Persero yang Beroperasi di Jawa Tengah. Prosiding Seminar Nasional Statistika.
Gabriel, K. (1973). The Biplot Graphic Display of Matrices with Application to Principal Component. Biometrics, 58(3), 453.
Jollife, I. T. (2002). Principal Component Analysis . New York: Springer-Verlag.
Jolliffe. (2010). Principal Component Analysis, Second Edition. New York: Springer.
Leleury, Z. A., & Wokanubun, A. E. (2015). Analisis Biplot Pada Pemetaan Karakteristik Kemiskinan di Provinsi Maluku. Jurnal Ilmu Matematika dan Terapan, 9(1), 21 – 31.
Matjik, A. A., Sumertajaya, I., & Sidik, M. ( 2011). Peubah Ganda dengan Menggunakan SAS. Bogor: IPB Press.
Mattjik, A., & Sumertajaya, I. (2011). Sidik Variabel Ganda. Bogor: IPB Press.
Porter, M. (1990). The Competitive Advantage of Nation. New Yorl: The Free Press.
Reis, J., & Thomas, F. (2012). Trade Competitiveness Diagnostic Toolkit. Washington D.C: World Bank.
World Economic Forum. (2017). The Global Competitiveness Report.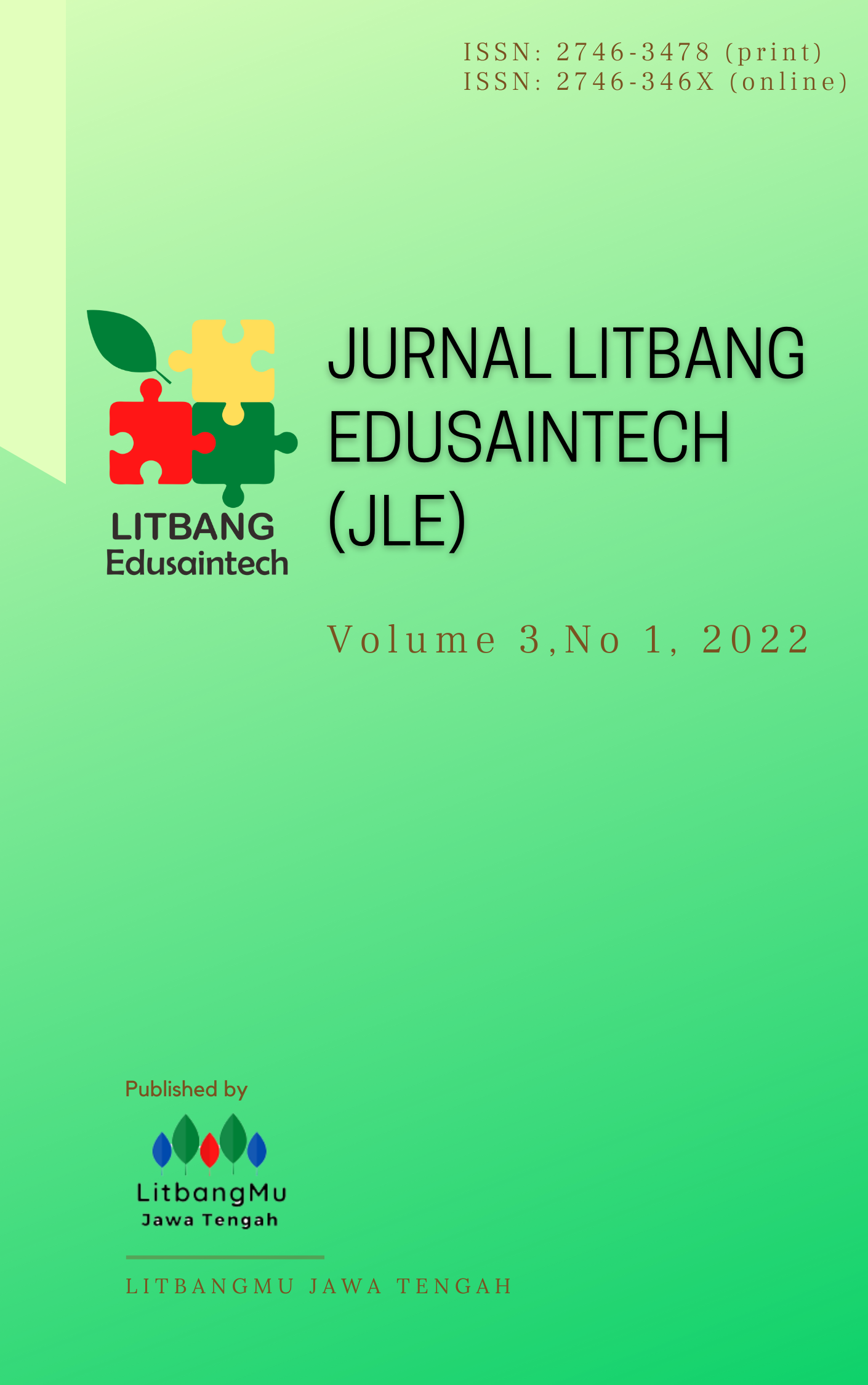 Downloads
How to Cite
Sihombing, P. R., & Sari, L. . (2022). PRINCIPAL COMPONENT ANALYSIS BIPLOT GLOBAL COMPETITIVENESS INDEX ASEAN COUNTRIES. Jurnal Litbang Edusaintech, 3(1), 25-32. https://doi.org/10.51402/jle.v3i1.26