ANALISIS RESPON SISWA DALAM IMPLEMENTASI MENYUSURI LIKA LIKU SUNGAI KEHIDUPAN MAJAPAHIT PADA SETIAP FASE PLAN, DO, SEE PADA KURIKULUM SMK PUSAT KEUNGGULAN.
Keywords:
River of Life, Phase Plan, Do, See, Majapahit, SMK PK
Abstract
Vocational High School is a vocational school that is able to produce graduates who are competent in certain skills and are absorbed in the business world, industry, and the world of work and can continue to higher education levels, through a program of synchronizing vocational education in a systemic and comprehensive manner with the business world, industry, and the world. working world. The final target of this program is to make reference vocational schools that can function as centers of excellence, quality improvement and referrals for other vocational schools. In the curriculum spectrum in the PK Vocational School program, history subjects are included in the general subject group which focuses on forming students into complete individuals according to the developmental phase, related to the norms of life as beings who believe in YME, individuals, social groups, citizens of the Unitary State of the Republic of Indonesia, and world. The challenge faced by history subjects to achieve the emphasis on general subjects is the growing stigma among students and even the public that history subjects are boring lessons and only contain empty memorization. The river of life was chosen as a learning medium because it describes the flow of a person's life that is not always smooth, full of twists and turns and strategies to face challenges and has a clear end, namely the ocean. This is suitable to be applied as a learning medium for the Hindu-Buddhist kingdoms because the Hindu-Buddhist kingdoms in Indonesia have the same trend pattern, which consists of 3 phases, namely the beginning, the heyday, and the end, namely the period of dim or the period of collapse. The students' responses in the implementation of walking the twists and turns of the Majapahit river of life were very good and made it easier to understand the Majapahit material.
Keyword : , , Do, See, Majapahit, SMK PK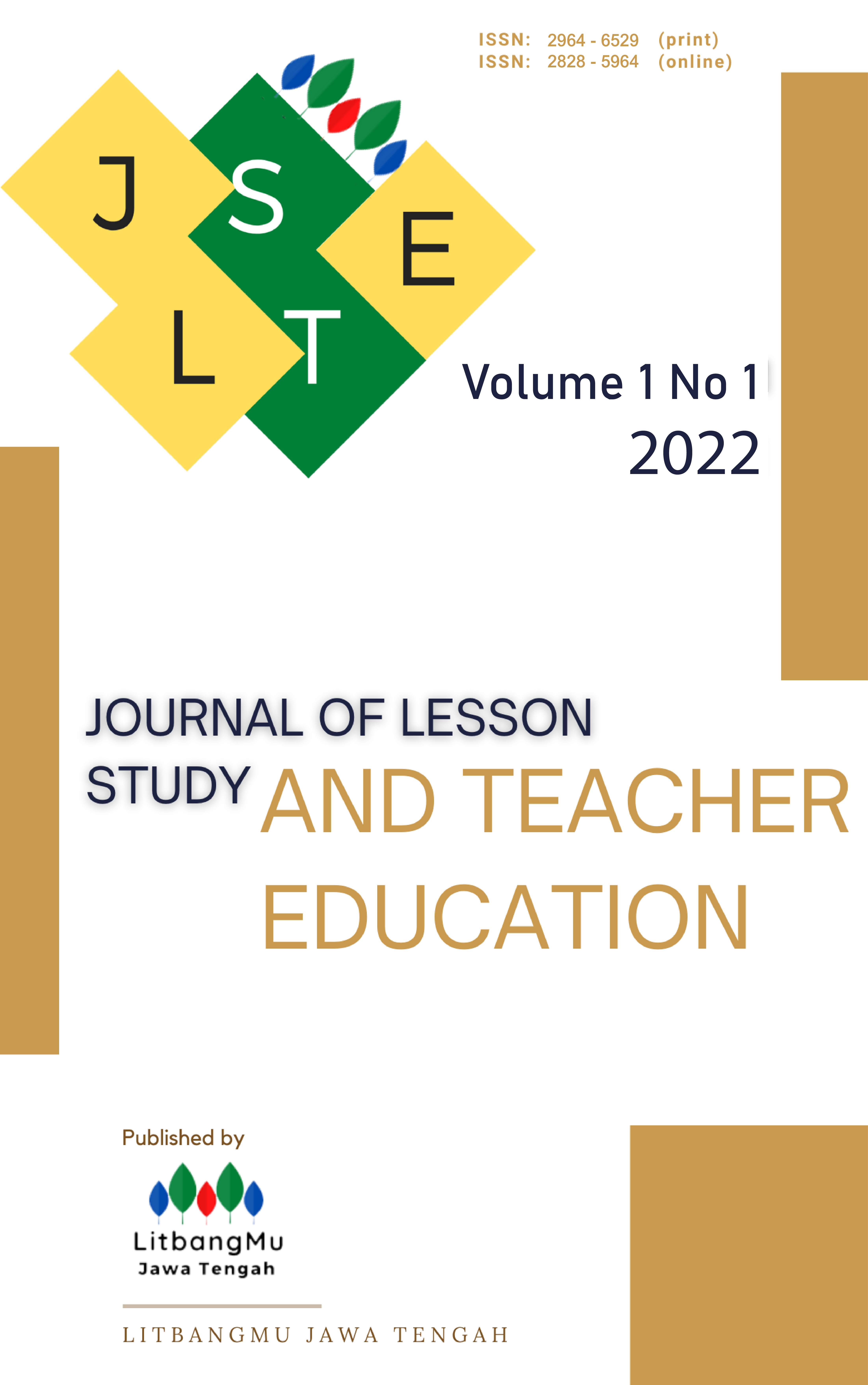 Downloads
How to Cite
Shofa, N. A. (2021). ANALISIS RESPON SISWA DALAM IMPLEMENTASI MENYUSURI LIKA LIKU SUNGAI KEHIDUPAN MAJAPAHIT PADA SETIAP FASE PLAN, DO, SEE PADA KURIKULUM SMK PUSAT KEUNGGULAN. Journal of Lesson Study in Teacher Education, 1(1), 22-30. Retrieved from http://journal.pwmjateng.com/index.php/jlste/article/view/70