PENERAPAN PEMBELAJARAN THAHARAH BERBASIS PROBLEM SOLVING BERBANTUAN TIK MELELUI LESSON STUDY
Keywords:
Learning, Thaharah, Problem Solving, ICT, Lesson Study
Abstract
Learning is a combination of teaching activities carried out by teachers and learning activities carried out by students. From learning there will be changes in behavior as a result of the training process in order to achieve the goals that have been set and the teacher is no longer a source of learning but functions as a facilitator. The knowledge obtained by children must be obtained through several processes, Thaharah is the most important characteristic in Islam, namely as one of the conditions for the validity of prayer, so that if the purification is perfect (thaharah) then the deeds will be accepted. So important is the understanding and application of taharah for Muslims, so there is a need for learning that can provide experiences for students so that students can always remember them, namely through ICT-assisted problem solving methods.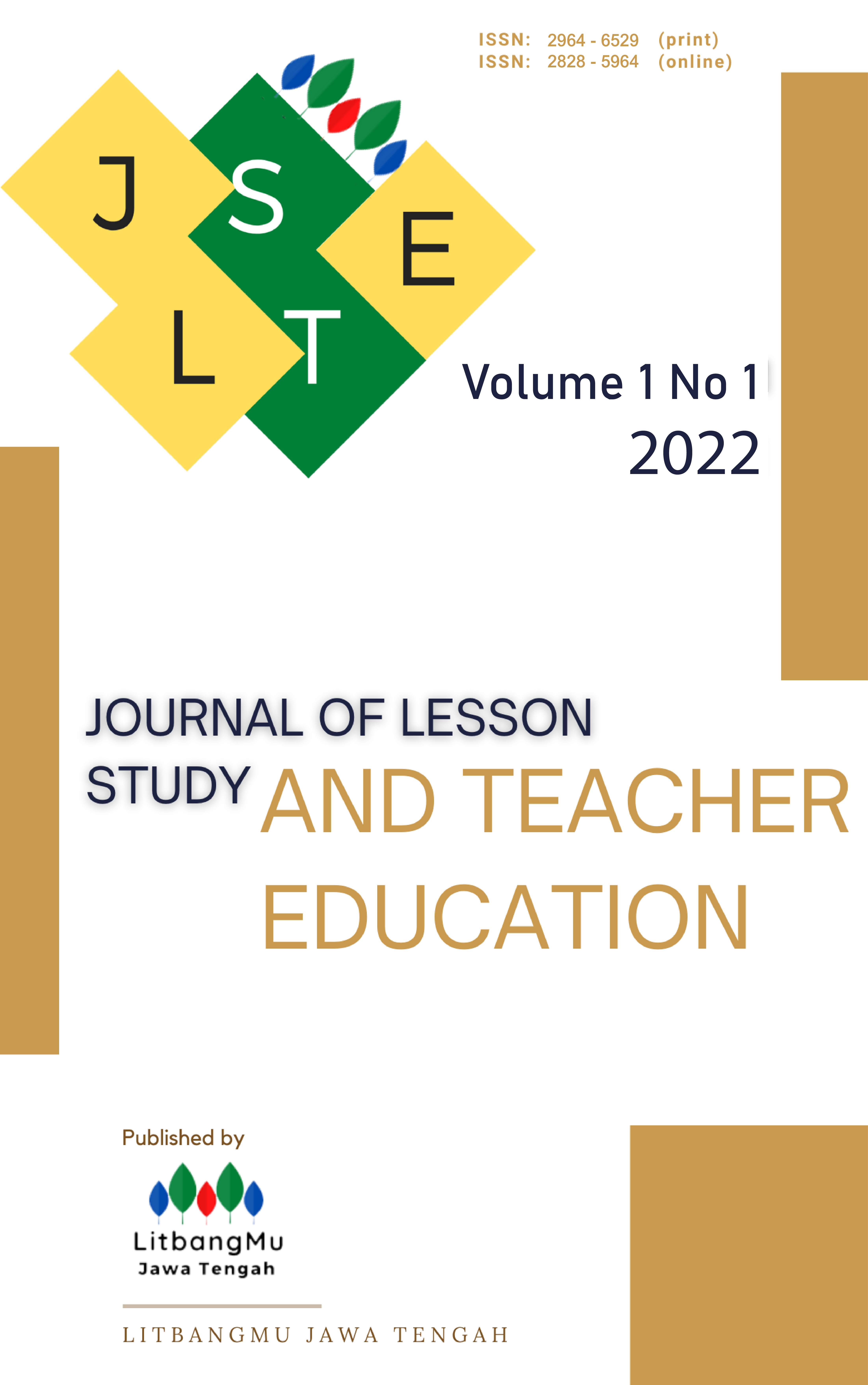 Downloads
How to Cite
Fadillah, I. N., & Janisah. (2021). PENERAPAN PEMBELAJARAN THAHARAH BERBASIS PROBLEM SOLVING BERBANTUAN TIK MELELUI LESSON STUDY. Journal of Lesson Study in Teacher Education, 1(1), 39-44. Retrieved from http://journal.pwmjateng.com/index.php/jlste/article/view/72